The only platform where you can meet all the needs of your educational institution together
Register
Easily Register and your virtual classroom open.
Upload Content
Upload and share a variety of media such as videos, PDF documents, images.
Create Question
Create your necessary questions for your exams and tests and prepare your exams.
Add Student
Now you can add your students to your virtual classroom and start the lesson.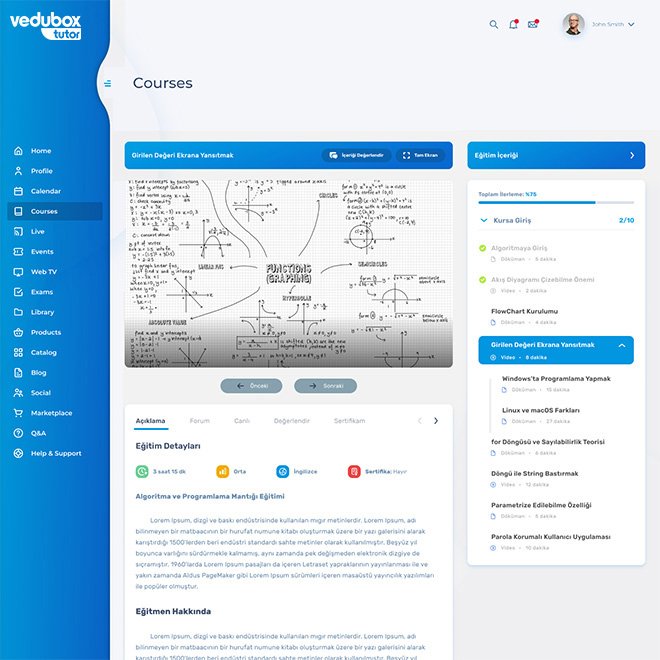 With Vedubox Tutor, you can create an online tutoring marketplace for the personalized lessons you plan and safely receive payments through the system.

Use the live training calendar to schedule video conference sessions for your virtual classroom, assign video content to relevant students, and then obtain participation reports. Conduct automated assessment and evaluation with question and test pools you create, and issue certificates to your students.
Vedubox – Signing Up as an Instructor for the Private Tutoring System
Vedubox Corporate – Adding Educational Content
Vedubox – Usage of the Private Tutoring System Instructor Account